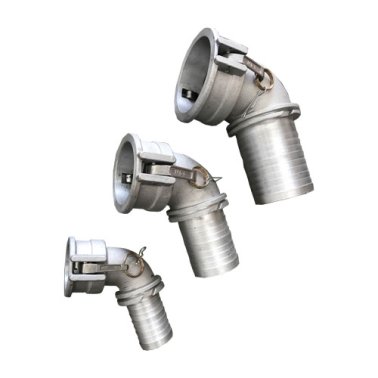 Camlock Type BC - 68° Bend
Your Price:
$64.85
/
each
ea
Listed Price:
$64.85
/
each
ea
MCC Camlock Type BC Sand Cast Aluminium is a Female Camlock with a 68 Degree Multi-Barbed Hose Tail. Designed primarily for horizontal hose points to prevent hoses from kinking.

The MCC Type BC 68 Degree Camlock Industrial Coupling is designed with a provision to enable inner and outer composite hose wires to be made visible and retained in the coupling. This is a requirement in some states. Please check with your local regulations and standards.

Material: Aluminium A356 T6 Heat Treated.

The robust head design will provide years of trouble free service and the safety pin provision will prevent accidental disengagement due to vibration.