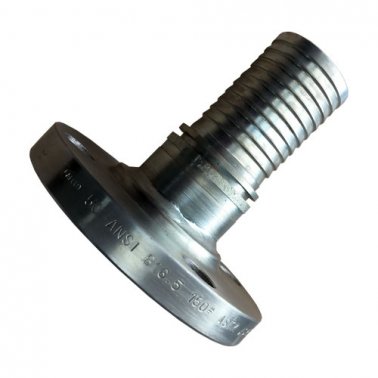 CRIMPED CARBON STEEL FIXED ANSI 150 FLANGE
Your Price:
$350.90
/
each
ea
Listed Price:
$350.90
/
each
ea
Features:
- Maximum Working Pressure of the Stem 300psi/20Bar (this may be reduced depending on the rating of the Flange selected)
- Supplied with material test reports in accordance with EN:10204 3.1.
- Carbon Steel Stems are manufactured from Hot Finished Seamless Tube and are supplied Hexavalent Chromium 6 Free Electro-Plated White/Clear.
- Flange dimensions in accordance with ANSI/ASME B16.5. Stem end dimensions to ANSI B16.9
- Flange Materials: ASTM A105N Forged, Rst 37-2 Plate.
- Manufactured utilising design calculations to determine that the yield stress is sufficient to ensure that brittle fracture/premature failure will not occur.

- Equivalent internal expansion fittings are available to order.