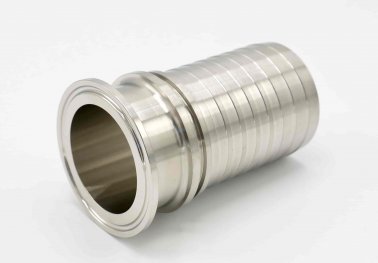 Your Price:
$85.69
/
each
ea
Listed Price:
$85.69
/
each
ea
TRI-CLAMP BS 4825 Part:3
Hygienic External Crimp Stem

Features:
- Supplied with material test reports in accordance with EN:10204 3.1.
- Stems are supplied without Seals & Nuts which are available separately.
- All Sanitary/Hygienic Stainless Steel Stems are manufactured from grade ASTM 316L/1.4404 Seamless Tube, Hollow Bored Bar or alternatively ASTM A350/351M Grade CF8M and supplied in a fully machined condition.
- Manufactured utilising design calculations to determine that the yield stress is sufficient to ensure that brittle fracture/premature failure will not occur.
- Other sizes available to order.
- Equivalent internal expansion fittings are available to order.