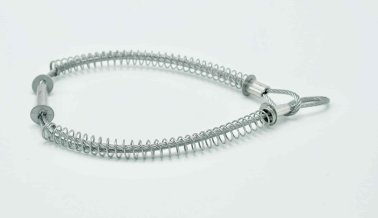 Whipcheck Safety Restraint Cable
Your Price:
$31.13
/
each
ea
Listed Price:
$31.13
/
each
ea
WHIPCHECK SAFETY RESTRAINT CABLE

Features:
- Strong steel cables with spring loaded loops.
- Used on air, steam hoses, etc for the safe holding of assemblies should they become accidentally separated.
- Prevents injury to operators and damage to plant and machinery.
- Manufactured from steel and aluminium components for standard applications.